Experimental Dash-Cam Video
I have been toying with dash cams lately. Just to see what I could do, if I ever really needed it. They have become wildly popular in Europe, Asia and Russia because of insurance claims and lawsuits. I just wanted to see what I could do with one, how good or bad the quality of the video is and especially how it recorded sound - I wanted to see what kind of performance I could expect from them. I drive trucks, SUV's and performance oriented cars - I figure I could capture some itneresting video once in a while on our trips far and wide...
You never really know what's going to happen to you out on the road! We have witnessed some scary accidents in the past, right in front of us! If we had one of these installed, it would come in handy for evidence, if it ever came to that... It is also handy for documenting drunk drivers in front of you as well! Driving around Houston, at times, with all those rude, inconsiderate and clueless drivers, it is awfully easy to understand why these things have become so popular over in Europe...
For my first experiments, I went to my pile of parts on-hand... I had some rocket gear that would probably do the trick quite nicely, just to try and see how it worked...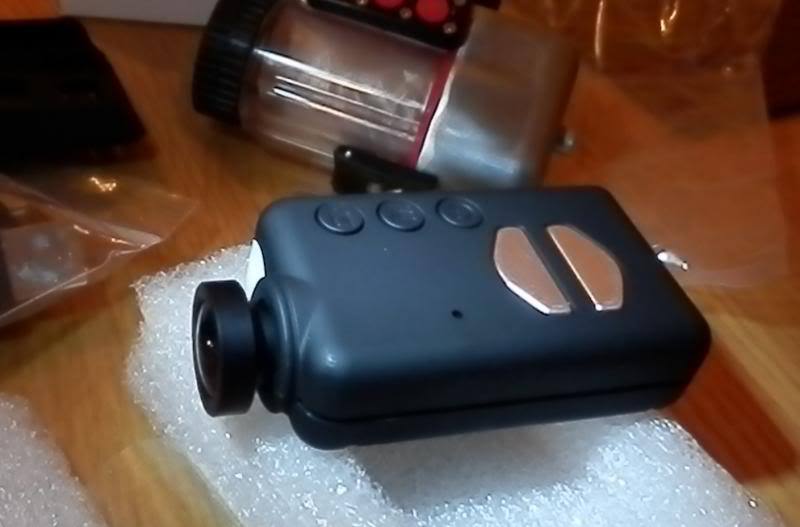 I had a couple of little wide angle Mobius "Keychain Dash Cameras" that are about the size of an average keycahin alarm fob for your car. For a 1080p camera, it is TINY! It records sound and does 1080p at 30fps and 720p at 60fps. I got them specifically to tack onto model rockets to capture video of my rocket flights - it's a thrill to light them off, but it's even better when you get to take some video home!
Here's a few of my experiments below... I will be adding some whenever I play with it and process a video for public consumption. Enjoy!
05/23/2015 "A quick trip to the store" This is a quick ride to the local gas station to fill up my new "slightly modified" (hehehe) and hot rodded 2016 Dodge Charger R/T. It was a camera test to check my new dash-cam mount hanging from the radar detector. The video winds through little gravel roads on to the way into town and comes home on the paved Farm to Market roads that surround us. You will see some of the world famous Blue Bell Ice Cream cows near the end of the video. There is an annoying buzz from vibration on the camera mount I will have to fix before the next video - but the sound of the exhaust, transmission changing gears and later, the stereo, ended up sounding pretty good... But I know I can do better...